What impact can the 90-day job trial program have on participants' job perspectives?
07/09/2021
What is the impact of this short wage subsidy program on beneficiaries' further employment probability and wages? The results of the Youth Employment PartnerSHIP project were presented at the SEAM 2021 conference.
The 90-day job trial had a small positive impact on the employment and earnings of young participants relative to public works programmes. However some new results paint a more nuanced picture. First, only one-third of job trial participants were retained at the same firm 3 months after the end of the programme, and another third of participants found a job at a different firm in the primary labour market.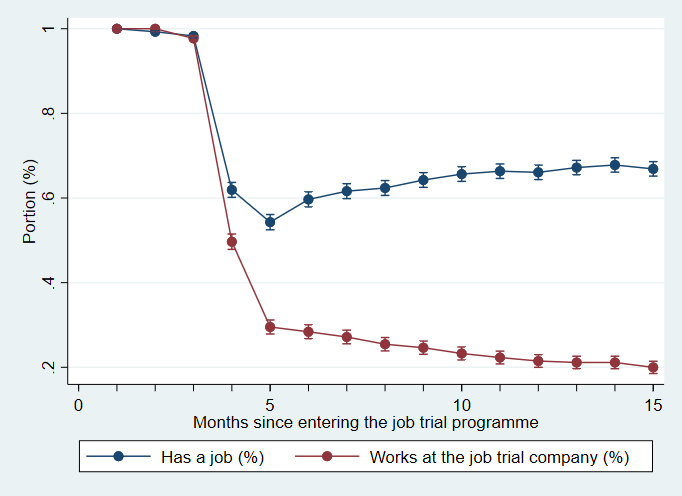 Second, not only did this second group face a sizeable reduction in wages (10 percent on average), but even those retained witnessed a slight dent in their wage growth after the expiry of the programme.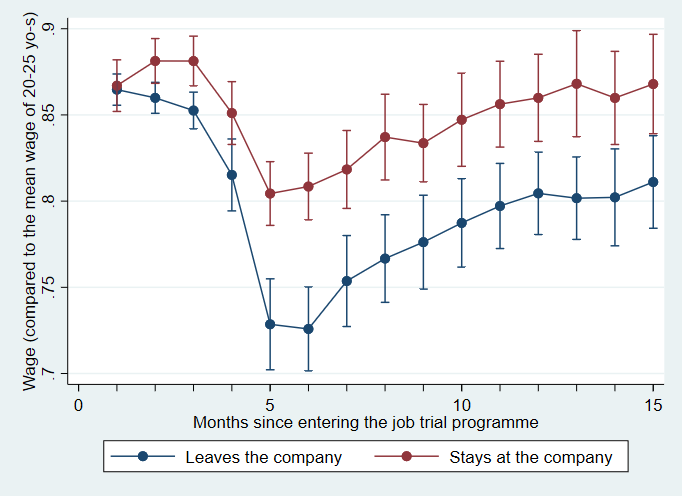 Márton Csillag (senior researcher at BI) reported on these novel results at his presentation at the Slovak Economic Association Meeting (SEAM) 2021, held in Nitra between 2-3 September 2021.
The results of our research on the impact of youth measures, including the 90-day job trial program, have been already presented at several international professional fora this year (e.g. the conference "Approach to People and Data" of the Czech Evaluation Society and the "Counterfactual Methods for Policy Impact Evaluation (COMPIE 2021)" conference.
The research is part of the international Youth Employment PartnerSHIP project, involving researchers from Hungary, Italy Poland and Spain.